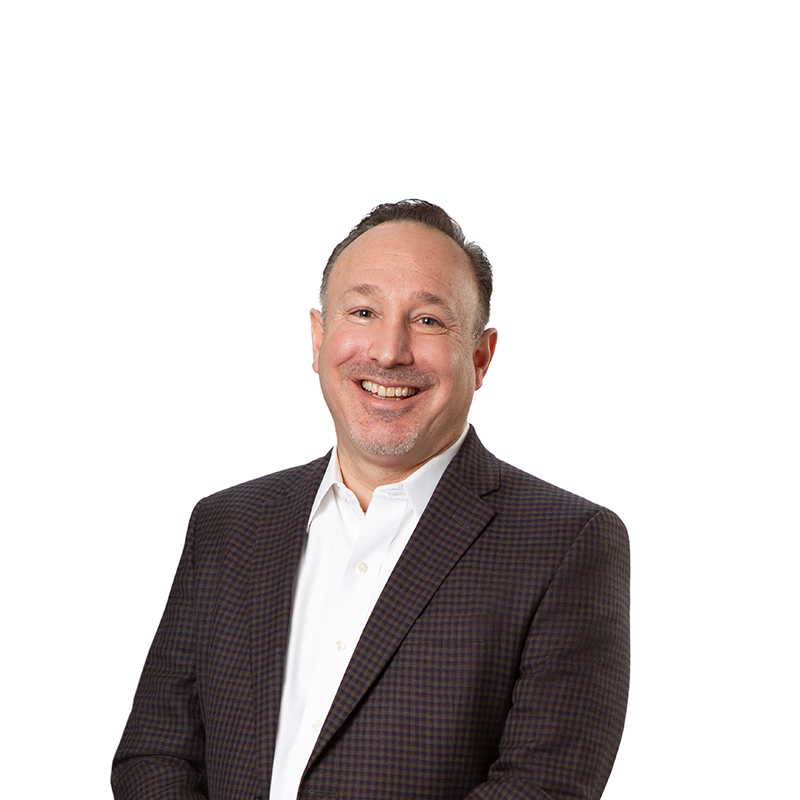 Marc R. Jacobs
Download
Partner
Advertising & Digital Media
Insurance
Internet, Software & Technology
Class Action & Complex Litigation
Commercial & Business Litigation
Real Estate
Los Angeles
Bar & Court Admissions
State Bar of California
U.S. Court of Appeals for the Ninth Circuit
U.S. District Court for the Central, Eastern and Southern Districts of California
Professional Affiliations
American Bar Association
State Bar of California
Los Angeles County Bar Association
California Bar Association
San Fernando County Bar Association
Community Involvement
Education
Whittier Law School, J.D.
University of California, San Diego, B.A.
Marc Jacobs is a partner in M&R's Los Angeles office. He handles sophisticated and complex litigation matters.
With a practice primarily focused on the financial services, insurance and real estate industries, Marc has litigated numerous cases (class actions included) involving trade secret misappropriation and conversion, wage and hour, wrongful termination and discrimination claims. He has done so for nearly two decades, working on behalf of a range of clients, such as major insurance companies, agents and brokers, as well as real estate developers, a variety of employers, owners of commercial and industrial properties and individuals in matters involving title, use and ownership rights, easements, adverse possession, commercial trespass, preservation of title and other property-related claims.
A member of the firm's Advertising & Digital Media Industry Group, Marc also advises marketing and advertising companies, and other businesses, regarding emerging technologies and associated litigation risk. Likewise, he has successfully defended several complex class action lawsuits brought under the Telephone Consumer Protection Act (TCPA) and California Invasion of Privacy Act (CIPA), and he routinely counsels businesses on TCPA rights and obligations, as well as a broad range of other compliance issues and best practices relevant to the advertising and digital media space.
Marc is heavily involved with USA and British Gymnastics as well, and has represented some of the largest gymnastics clubs in these countries, many of which turn out Olympic athletes. Additionally, he advises health and athletic clubs and organizations in a number of areas, including risk management, contracts, privacy and social media rights, waiver documentation, employment practices, benefits analysis and risk management compliance issues.
A talented illustrator, Marc's legal cartoons have been seen online, in a variety of newsletters and in bar association publications in more than 30 states.
Breach of Contract, Bad Faith: Successfully defended insurance carrier sued for allegedly failing to cover damages in a construction defect lawsuit. After a three-week trial, the insurer was found not to be liable for breach of contract or bad faith, which claims created potential exposure over $17M. The trial court's ruling was later affirmed by the California Court of Appeals
Brokerage Trade Secrets Litigation: Obtained a favorable outcome for an insurance broker who owned his brokerage for 25 years and sued a former employee that left the company and took the broker's customers. Litigated through a five-week trial, proving misappropriation and conversion of client lists and trade secrets.
Counseling: Assisted numerous gymnastics, sports, and athletic clubs and organizations, from youth sports through college, with business and entity formation; permits; privacy, social media, and intellectual property rights; labor and employment issues; and business litigation and contract matters.
Easement/Adverse Possession: Filed a successful motion for summary judgment on behalf of client in connection with a complex real property and easement dispute in Bel Air, California. The successful outcome forced an encroaching land owner to remove a portion of his property that had been in place for 45 years. The favorable judgment was subsequently affirmed by the California Court of Appeals.
Employment, Trade Secrets, and Business Litigation: When the former regional president of a national insurance brokerage left the company, he took with him trade secrets, client lists and customers. Upon his departure, the ex-employee was allegedly entitled to a multi-million dollar buyout of his company shares. Filed a lawsuit against the former president on behalf of the brokerage for breach of contract and theft of trade secrets, asserting claims the value of which offset the buyout of his shares. Settled the case settled for $5,000 in favor of the brokerage, with an order barring the former president from use of the stolen trade secrets.
Insurance Consumer Class Action: Successfully defended a national insurance brokerage against a class action alleging that the recording of customer telephone calls without proper disclosures was a violation of California statutes. At that time, California courts were interpreting this type of conduct as illegal and holding to the statutory damages of $5,000 per call. In this situation, there were approximately 600,000 such calls and the plaintiffs' alleged $3B in statutory damages. Constructed a defense predicated on legislative intent dating back to 1967, arguing that the statutes at issue were designed to protect against "industrial espionage" and not improved customer service. After intense argument, the court agreed with the defense and dismissed the case in client's favor.
Insurance Employment Class Action: A prominent insurance brokerage was held liable for violating California's wage and hour overtime laws, among related issues. Facing a $42M judgment, the client retained M&R. Conducting an in-depth analysis and designed a defense around the argument that the $42M judgment should be reduced to $1.2M because of a conflict in federal and state employment laws that were being misapplied by the plaintiffs' lawyers. Specifically, the plaintiffs contended that pursuant to California's Business & Professions Code §17200 (Unfair Competition Laws), it could expand the "class" under federal law. Countered by arguing that the United States Congress changed the law in the 1930s, and again in 1949, to prohibit the expansion of federal law as being applied in this case. After intense litigation regarding the legislative intent, the federal court agreed, limiting the judgment to $1.2M. The Ninth Circuit upheld the ruling on appeal.
Mishandled Fund Wiring: Successfully defended Western Union against mishandled fund wiring claims that allegedly resulted in foreclosure of the plaintiff's home. Litigated through trial, with judgment entered in favor of Western Union after allegations were proven false.
Private Equity Fund Governmental Investigation: A high profile private equity firm was being investigated by various agencies, including the SEC, the Department of Justice, and multiple offices of the Attorney General, which sought to fine the fund over $30M. A large and well-known national law firm was unable to resolve the investigations, so the client retained M&R. After years of litigation in eight different jurisdictions, against numerous agencies, resolved the case with "closing letters" received from certain agencies, stating that the investigation was over. Later obtained a $9M investigation reimbursement for the client from a third party.
Product Defect: Obtained a substantial settlement for client against a national distributor of concrete and cement for alleged defects in its product's quality, resulting in mass damages associated with the architectural and ornate elements fabricated and installed at the client's large hotels, mansions, casinos, and other properties in Nevada and other states. Brought the case to trial, and after direct and cross examinations, defendants agreed to reimburse client for all damages.
Wage and Hour Dispute: Defended an insurance brokerage firm against a $15M wage and hour class action in which former employees alleged unpaid wages for overtime. Successfully resolved the case favorably for client and obtained a $2M settlement, paid entirely by a third party.
Southern California Super Lawyers, Super Lawyers Magazine (2015-2021)
50 "Very Best Litigators" in L.A., Los Angeles Business Journal (2018)
Southern California Rising Stars, Super Lawyers Magazine (2009)