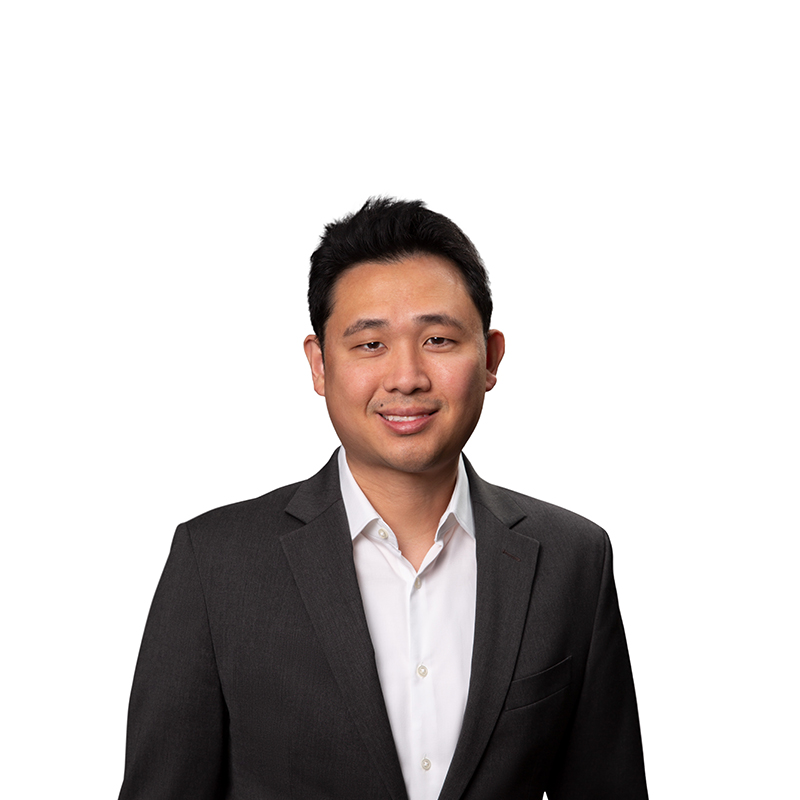 Vincent S. Loh
Download
Counsel
Hospitality
Retail & Apparel
Regulatory & Administrative Law
Irvine
Bar & Court Admissions
State Bar of California
U.S. District Court for the Eastern, Central, Northern and Southern Districts of California
Professional Affiliations
American Bar Association
Los Angeles County Bar Association
Southern California Chinese Lawyers Association
Community Involvement
Los Angeles Lawyers Philharmonic
Asian Professional Exchange (APEX) (Board Chair of Professional Development)
Asian Americans Advancing Justice – Los Angeles (Executive Advisory Council)
Education
Loyola Law School, J.D.
University of California, Los Angeles, B.A.
Vincent Loh is counsel in M&R's Orange County office and a member of the firm's Regulatory Department. He represents companies in complex business disputes and employment and real estate litigation.
With extensive expertise handling matters involving unfair competition, breach of contract, trade secrets, copyright, fiduciary duties, toxic torts, and discrimination, Vince concentrates his practice working in the real estate, advertising and digital media, and retail and apparel spaces. He regularly handles the defense of business tort claims, including individual and class action disputes under California's Unfair Competition Law and the Consumer Legal Remedies Act. He also represents entertainment and media companies in matters regarding profit participation and accounting disputes. Likewise, Vince has significant experience counseling and litigating employment cases, particularly class actions under Title VII and the California Fair Employment and Housing Act.
Vince is co-chair of M&R's Diversity, Multiculturalism and Inclusion Committee.
Pro Bono
In an effort to give back to the community, Vince has worked in conjunction with Public Counsel and The Alliance for Children's Rights as a Pro Bono advocate on foster care benefits and adoption cases.
Past Experience
Vince served as a Law Clerk to the Hon. Patricia Collins, Jacqueline Connor, and John Segal, Los Angeles Superior Court. He was also a Judicial Extern for the Hon. Christina A. Snyder, U.S. District Court, Central District of California.
Breach of Contract: After the owner of a shopping center began charging excessive Common Area Maintenance (CAM) fees to one of its tenants, sought declaratory relief to deem the charges as outside the scope of the lease. The court granted summary judgment in favor of the tenant, finding that the owner's interpretation of the lease was incorrect as a matter of law.
Consumer Class Action Defense: Multiple plaintiffs brought a class action against a nationwide retailer of consumer electronics for alleged violations of the California Unfair Competition Law (UCL) and Consumers Legal Remedies Act (CLRA). The plaintiffs alleged that the retailer had violated California Civil Code §1749.5 by printing "Not Redeemable for Cash" on the back of its gift cards. Persuaded the court to find that the CLRA claim had no merit and, thereafter, defeated class certification on multiple grounds.
Entertainment: After a visiting Swedish rapper brutally murdered a pedestrian in Hollywood, represented the decedent's family in a wrongful death action. Under a theory of collateral estoppel, leveraged the criminal conviction to obtain a $5M judgment on behalf of the family.
National Origin and Gender Discrimination Class Action: Plaintiffs brought a national origin and gender discrimination class action against a Fortune 100 company. They alleged that the company had discriminated against minorities and women with respect to all aspects of employment, including recruiting, testing, hiring, initial assignments, promotions, and compensation. Conducted rigorous discovery on behalf of the company, forcing the plaintiffs to drop many of their claims, which resulted in a significant reduction in the size of the class and, ultimately, settlement.
Toxic Tort: Defended a manufacturing company in a toxic tort claim involving the lung disease bronchiolitis obliterans. Through strategic discovery, was able to prevail on summary judgment, saving the client millions of dollars in potential exposure.